Electrolysis Process (Wet-Type Method)
An electrolytic method has been used for refiring of non-ferrous metals such as copper and gold. In the electrolysis process of N-Free (A), the electrolytic method is applied to ammonia treatment. The principle of this process is that hypochlorous acid generated on anodes reacts with ammonium ions in waste water and is oxidized into harmless nitrogen gas.
In this process, volatile organic nitrogen and COD (Chemical Oxygen Demand) content can also be treated.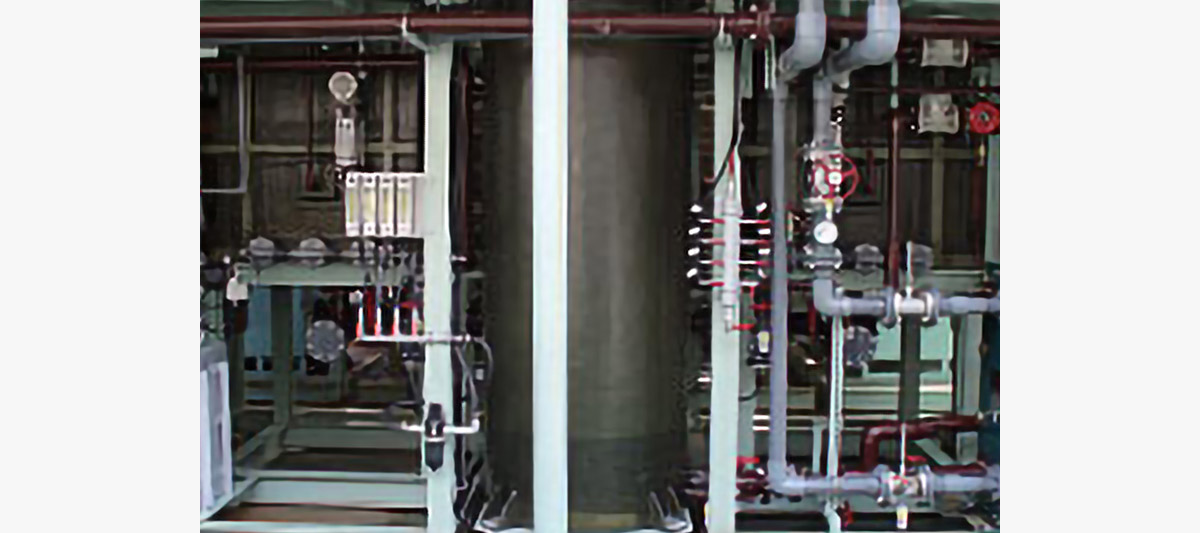 Catalytic Combustion Process (Dry-Type Method)
"Catalytic Combustion Equipment" is used for the treatment of waste water containing ammonia nitrogen. As shown in the figure below, ammonia in waste water is once stripped as a gas and then sent to and treated with catalytic combustion equipment. Maximum use is made of exhaust heat, thereby reducing running costs.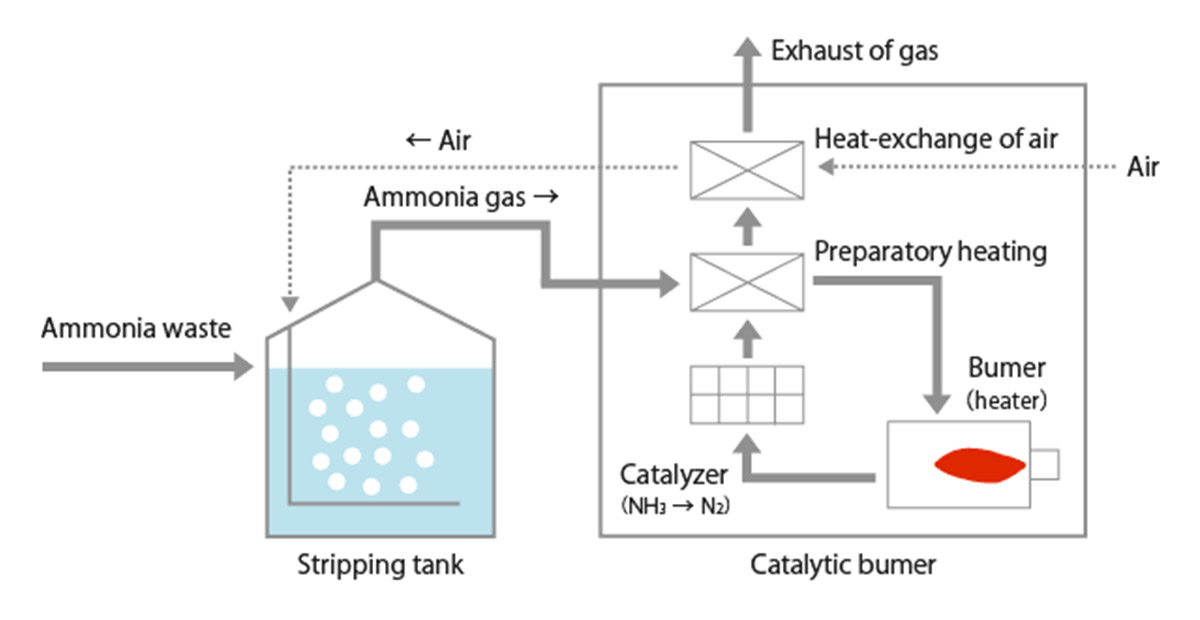 For details, browse this Web site :  Sumitomo Metal Mining Engineering Co.,Ltd.
Contact
Sumitomo Metal Mining Engineering Co.,Ltd.
Phone: 81-3-5425-4433 
Facsimile: 81-3-5425-5727