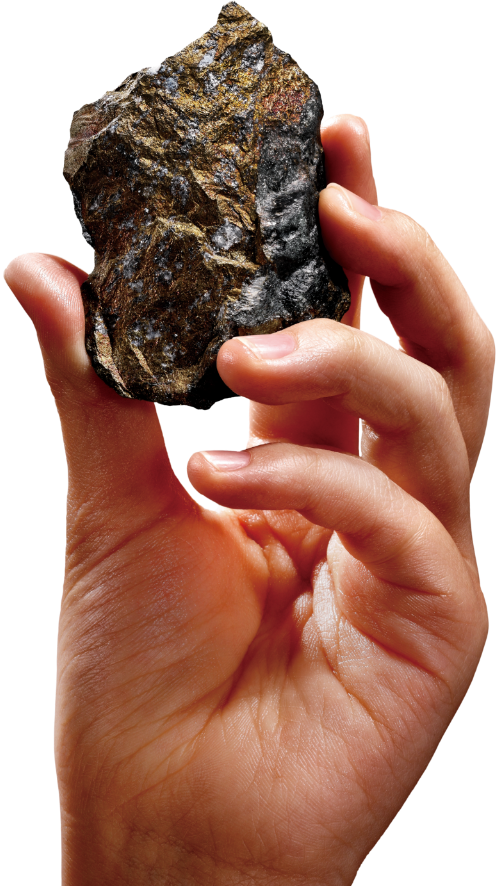 Materials required in the future.
Materials will be required to build a sustainable society.
Materials will be required to create happiness and peace of mind for people.
It has been 430 years since Sumitomo's founding.
We, Sumitomo Metal Mining, have inherited the original business of Sumitomo.
We stably shoulder the development and operation of mines, smelting and refining which produce metals, and even produce advanced materials. In doing so, we exhibit a unique value as a company unlike any other in the world.
If the supply of our materials were to stop, society would come to a halt.
At the same time, mine development must never harm the sustainability of the environment and local communities.
In our DNA is a spirit of taking a broad view as a global citizen and engaging in proper business, together with partners with whom we share a great responsibility toward future generations.
As we enhance our technology, the metals that we discover and extract will serve as materials for dreams and support human progress.
Not only for people alive today, but also for those who will be born and live in future generations.
Our mission continues, becoming the future for all.

Sumitomo Metal Mining Co., Ltd.have formulated a brand message as a statement of its intent to realize the long-term vision of becoming the world leader in the non-ferrous metals industry. We have also created a new company logotype, tagline, and logo as the embodiment of this message.
Company Logotype
Taking the typeface of the Company logotype established in 1983 as a base, and valuing the trust we have earned over a history of more than 430 years, we revised the design to make our Company familiar to and accepted by a wider variety of people than ever.
Brand Tagline
The resources that we unearth are smelted and refined, becoming materials that shape the future.
"MINING THE FUTURE" is a declaration of the value we provide, the meaning of our existence, and our will to continue providing materials that will shape the future. We will use this statement alongside our Company logotype and logo to present a unified expression of our brand.
"MINING THE FUTURE" is a registered trademark of Sumitomo Metal Mining in Japan.
Logo
Taking the shape "SMM," our logo encapsulates our pride in conducting business together with mining, and our willingness to tackle major social issues, to pioneer paths, and to overcome.
"SMM" also symbolizes our three-business collaboration among Smelting and Refining, Mineral Resources, and Materials.
This logo is a registered trademark of Sumitomo Metal Mining in Japan.
Paper bag
This is an original design paper bag using corporate colors.
Media Library

430 years of history. SMM contributes to society by leveraging the Sumitomo Business Spirit handed down over many generations and the technology we have refined over many years. And the future...
Learn visually about Sumitomo Metal Mining from various angles.