At Taganito HPAL Nickel Corporation (THPAL) in the Philippines, we produce a mixed nickel-cobalt sulfide called mixed sulfide (MS). Next, the Niihama Nickel Refinery and Harima Refinery in Japan refine this MS, producing electrolytic nickel, electrolytic cobalt, nickel sulfate, etc. This HPAL process enables the recovery of nickel and cobalt from low-grade nickel oxide ore, which couldn't be smelted and refined with traditional technology. It is garnering attention as a way of effectively using previously untapped resources.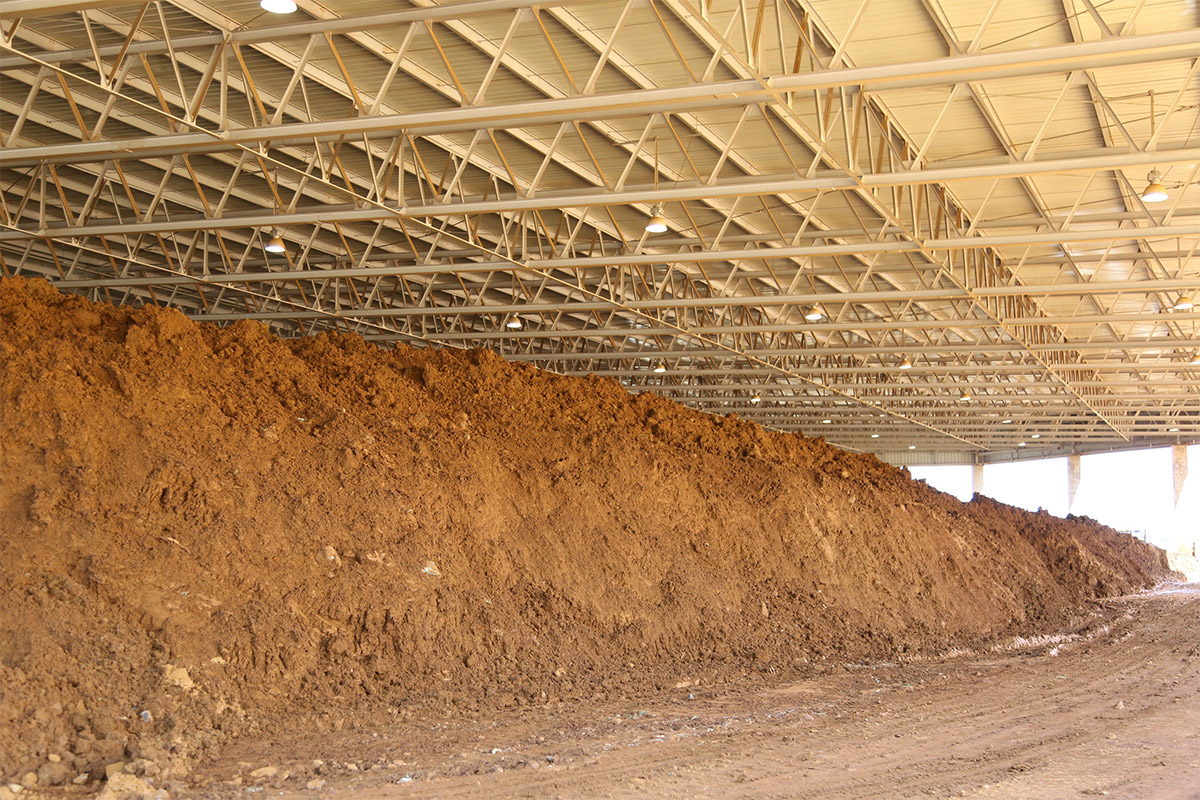 Nickel and cobalt are used in cathode materials for automotive secondary batteries. In recent years, auto manufacturers around the world have been planning to increase production of electric vehicles (EV), so the stable supply of raw materials is a pressing issue. As a result, although commercial production at THPAL started at 30,000 tons per year, the target for its eventual production capacity was revised upwards from initial plans to 36,000 tons per year. Investment in increasing production capacity proceeded according to plan and in FY2017, we achieved a capacity of 36,000 tons. Also, enhancement of the nickel sulfate plant at the Harima Refinery, aimed at processing the increased amount of MS produced into a raw material for battery materials, was completed in 2016.
MS Production Volume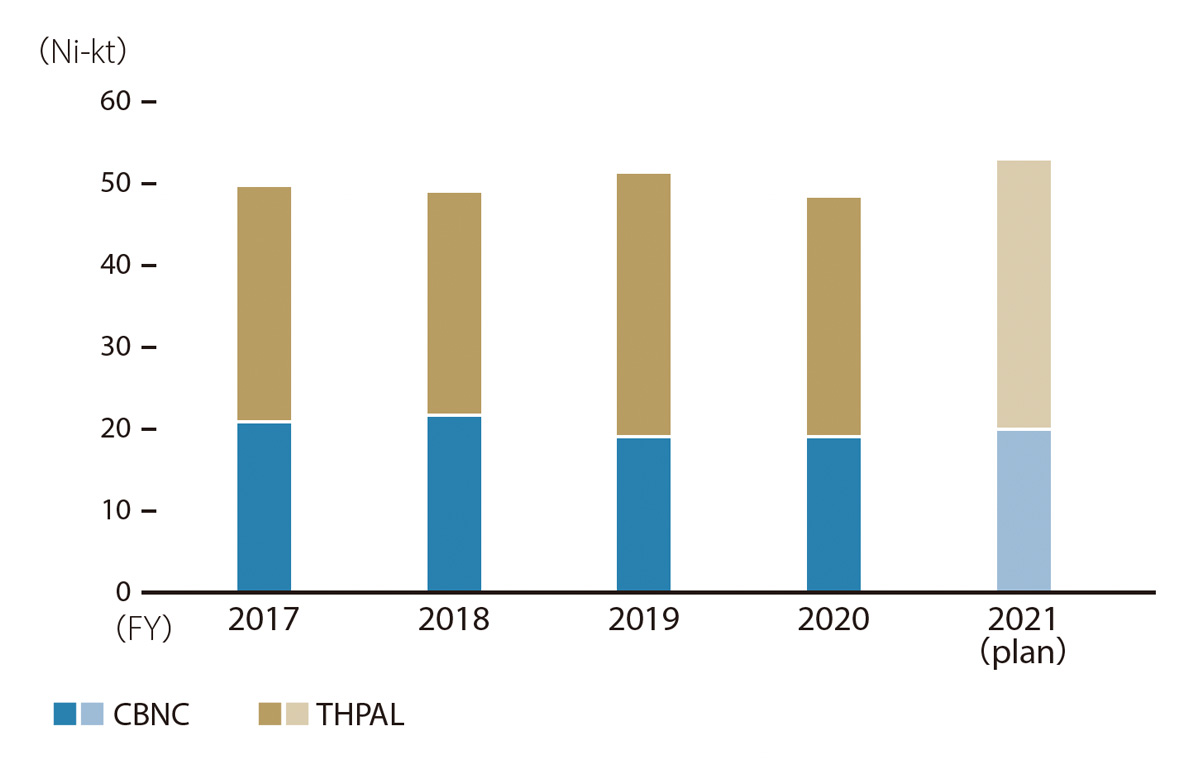 The Nickel Supply Chain
Starting with nickel and cobalt, SMM can procure resources for which demand is expected to rise by our supply chain, and our manufacturing process centered on HPAL technology has realized the commercial production of high quality products at low cost. Being able to manufacture and stably provide users with materials, especially nickel and cobalt, for which supply and demand and prices vary widely, is an SMM strength that other battery material manufacturers do not have.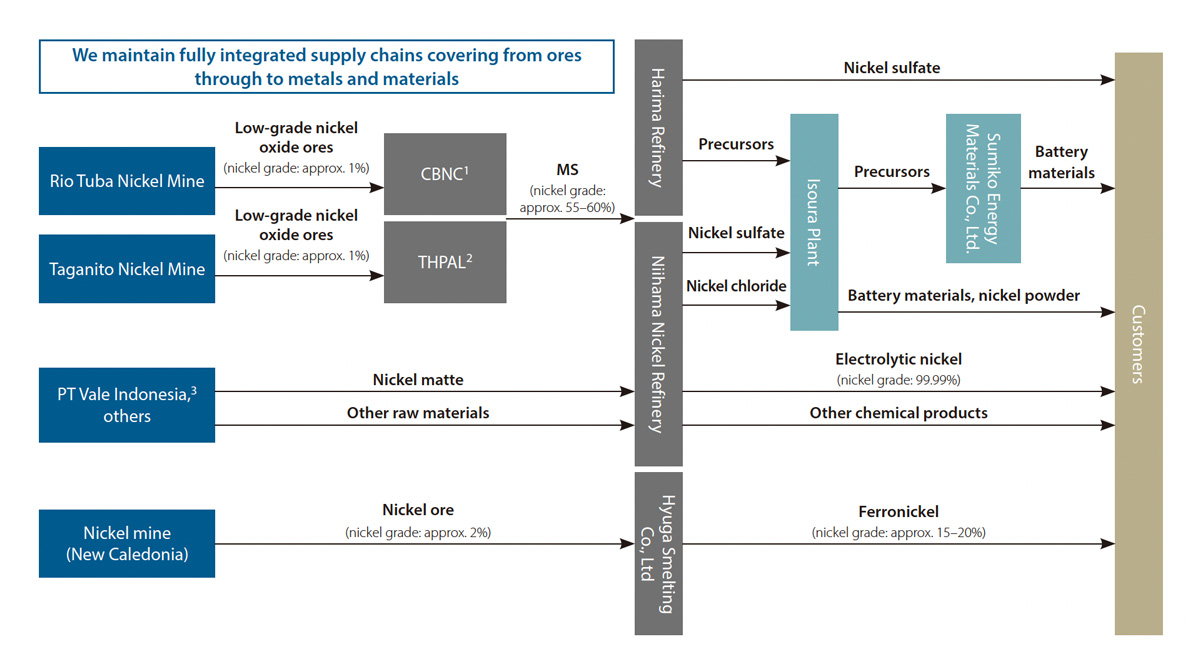 *1

Coral Bay Nickel Corporation (CBNC): Shareholders: Sumitomo Metal Mining Co., Ltd. (54%); Mitsui & Co., Ltd. (18%); Sojitz Corp. (18%); Nickel Asia Corporation (10%). Head Office: Rio Tuba, Bataraza, Palawan Province, Philippines.

*2

Taganito HPAL Nickel Corporation (THPAL): Shareholders: Sumitomo Metal Mining Co., Ltd. (75%); Mitsui & Co., Ltd. (15%); Nickel Asia Corporation (10%). Head Office: Taganito, Surigao del Norte Province, Philippines.