Initiatives
Participation in the sea-floor massive sulfide deposit development projects that are being advanced under public and private sector cooperation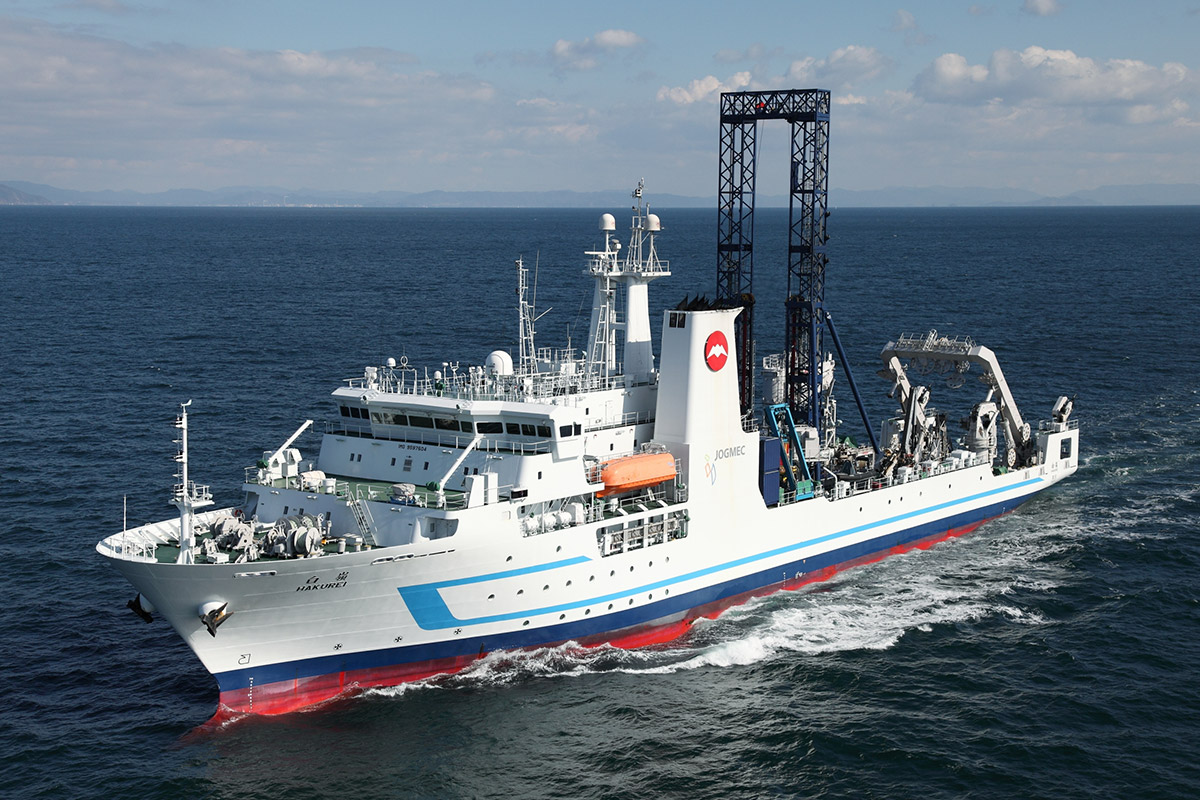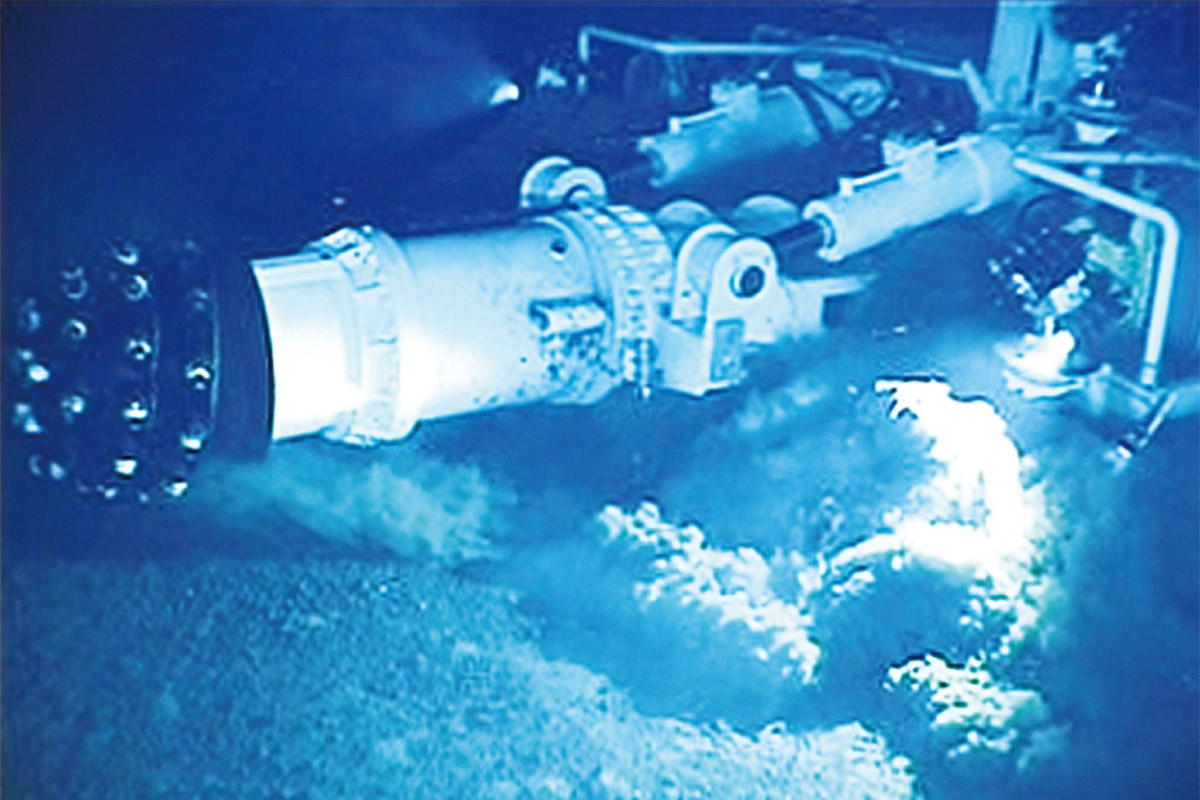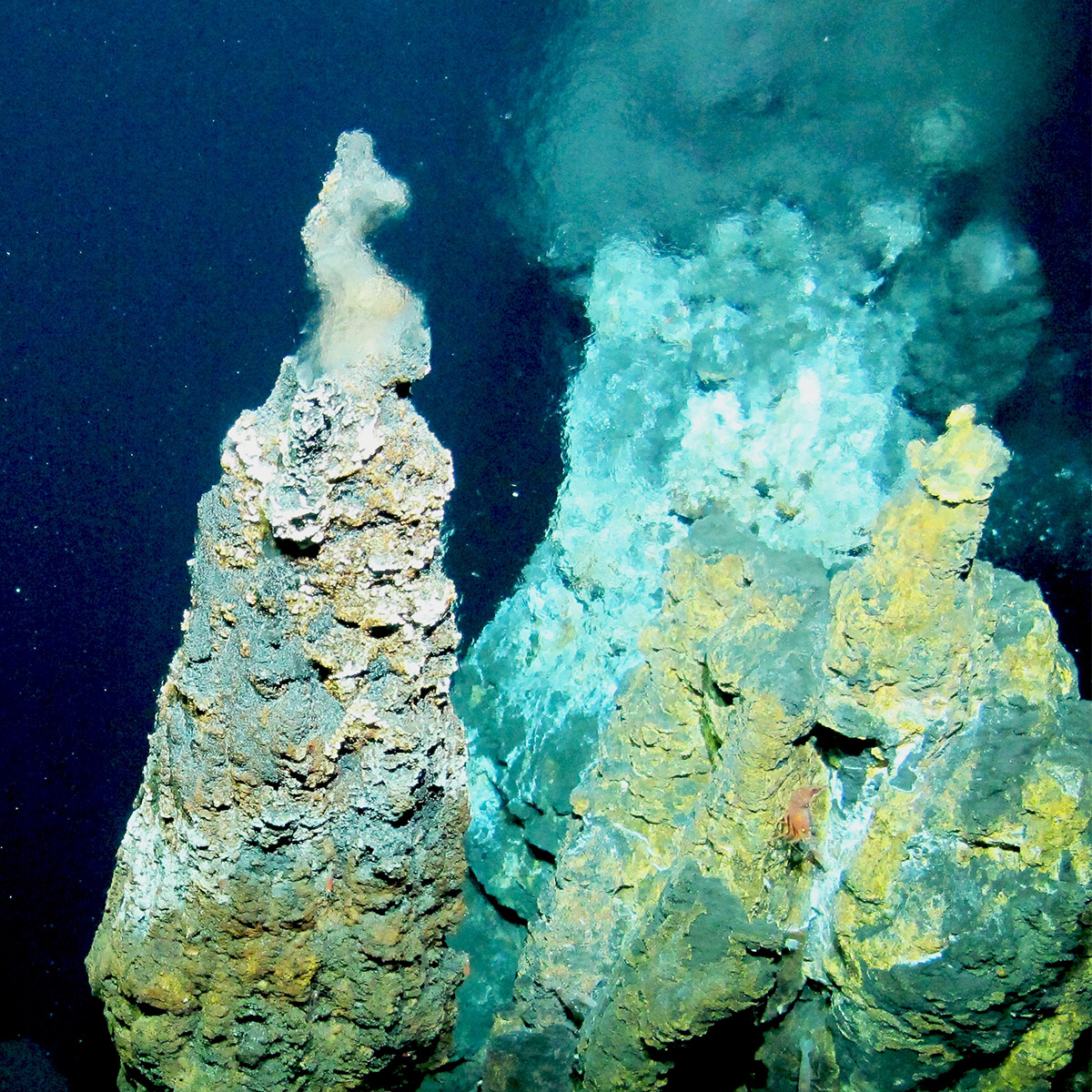 Photograph: Japan Oil, Gas and Metals National Corporation
Developing the Hidden Potential of Sea-Floor Massive Sulfide Deposits
In oceans around the world, marine resource development projects are moving forward and movements to secure interests are heating up. With few natural resources, Japan sees great potential in the mineral resources that lie sleeping in its surrounding seas. Among such projects, SMM is taking an active part in sea-floor massive sulfide deposit development projects that are being advanced under public and private sector cooperation.
The world's attention has focused on sea-floor mineral resources in recent years. The resources in the vast seas surrounding Japan hold great promise for the country, which lacks mineral resources. On the basis of factors including area of distribution, formation and form, and component metallic elements, these sea-floor mineral resources can be divided into three types: sea-floor massive sulfide deposits, manganese nodules, and cobalt-rich ferromanganese crusts. None of these have been commercially produced, making them resources yet untouched by man.
One of these resources, sea-floor massive sulfide deposits, is formed from polymetallic sulfides created through the precipitation of metal components in hydrothermal seawater that vents from the sea-floor due to the action of the earth's crust. The deposits contain copper, lead, zinc, gold, and silver in differing ratios; some contain rare metals as well. At present, about 350 such locations have been discovered worldwide.
Multiple massive sulfide deposits have also been found at depths of 700 to 1,600 m within Japan's exclusive economic zone. In 2008, the Basic Plan on Ocean Policy was created by Cabinet decision, and national projects to explore and develop sea-floor massive sulfide deposits are now underway.
Participation in projects leveraging knowledge of exploration and mining
SMM formed a consortium with a number of private companies and, since 2008, has participated in a project to investigate fundamental technologies put forth by the Japan Oil, Gas and Metals National Corporation (JOGMEC), leveraging its long-nurtured technological capabilities and knowledge of exploration and mining. At present we are taking part in a pilot test project aimed at commercialization, and are responsible for evaluating the amount of resources and formulating a mining plan.