Initiatives
Receiving a 2018 Invention and Innovation Award
SMM's "Method for wet-smelting of nickel oxide ore"(*1) has won the "Japan Business Federation Chairman's Special Award"(*2) at the 2018 Invention and Innovation Awards given by the Japanese Institute for Promoting Invention and Innovation. Also, President and Representative Director (at that time) Yoshiaki Nakazato was awarded the "Award for Achievement in Invention."(*3)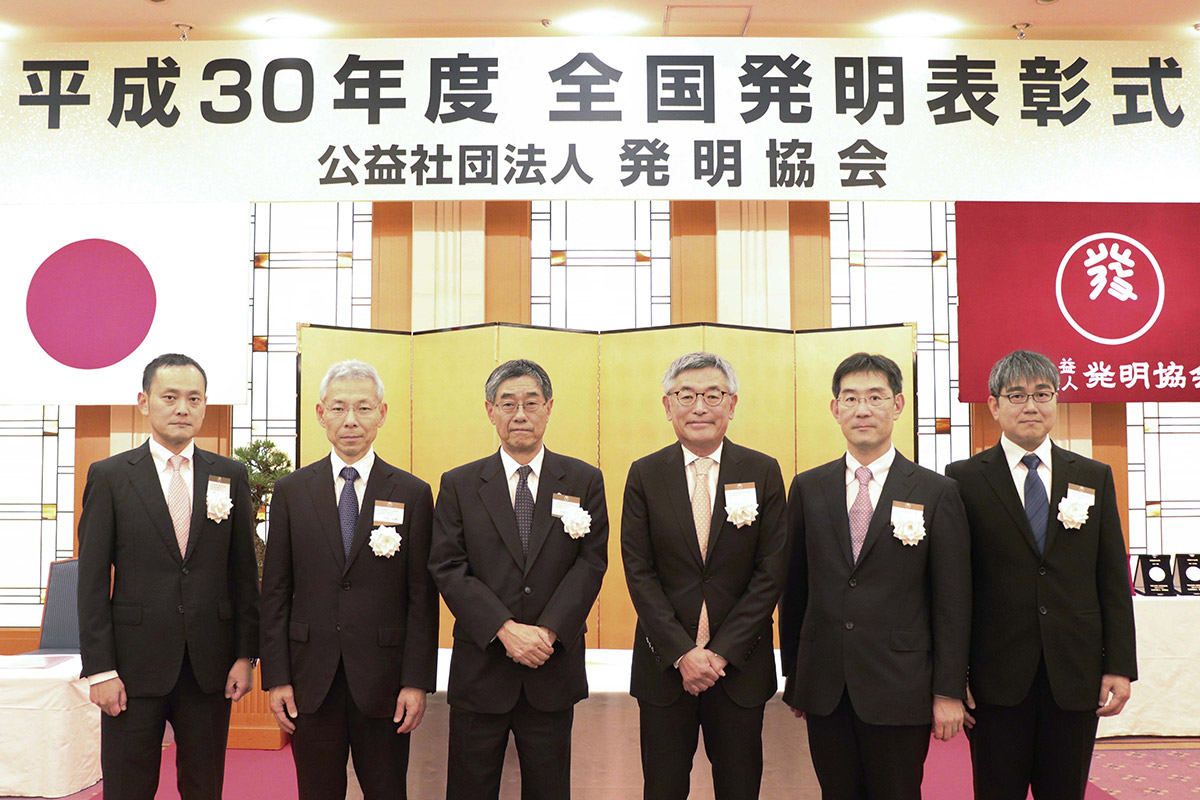 The Japanese Institute for Promoting Invention and Innovation established the Invention and Innovation Awards with the aim of contributing to the encouragement and cultivation of innovation, enhancing Japanese science and technology, and promoting industry. SMM received these awards in recognition of realizing the commercialization of a smelting and refining process for recovering nickel and cobalt from low-grade oxide ore using HPAL technology.
*1

Japanese patent number 4525428.

*2

The award was accepted by five representatives of SMM, including Adviser Naoyuki Tsuchida and General Manager of the Technology Div. Masaki Imamura.

*3

If the inventions that win the award were produced by a corporate organization, then the award is presented to the representative of the organization.