Overview
Copper is laminated without an adhesive on the insulator film. - This is the most simply-composed material among flexible electronics materials.
Nevertheless, advanced metallizing technology is concentrated in this product, and the high quality characteristics that are required for LCD panel COFs are realized.
Fine patterning: A thin and even copper layer is optimal for high-precision processing.
High reliability: High adhesion and excellent electrical isolation are realized.
High durability against bending: High durability is realized through our unique plating technology.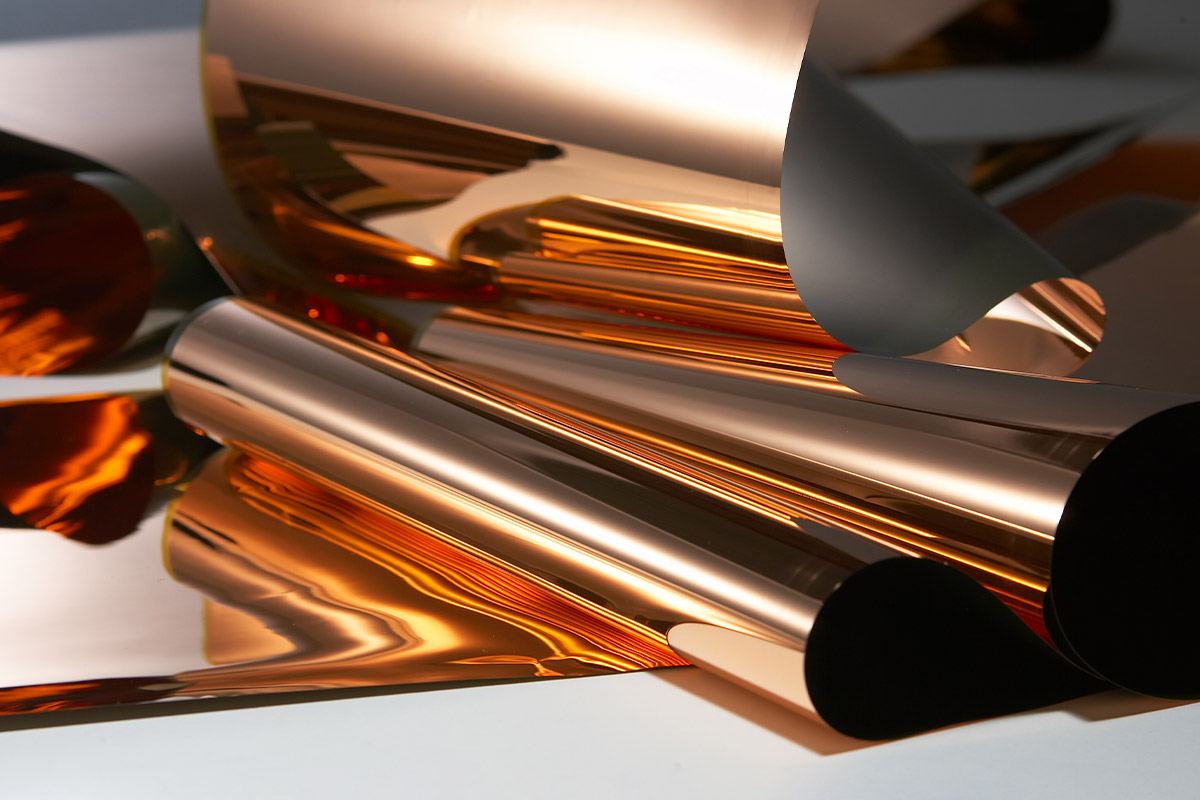 Quality characteristics
Thickness of copper layer: normally 8 µm, Capable of being made thinner; up to 1µm
Polyimide film type: Kapton-EN, Upilex-S
Thickness of polyimide film: 12.5, 25, 35, 38, 50, 75 µm
Composition
One side (copper/polymide); Both sides (copper/polymide/copper)
Applications
COF (Chip on Film)
Wiring material for mobile phones
High-density wiring material
Packaging
Roll
Consult with us for the length, width, and core size.
Contact
Tape Materials Sales & Marketing Group,Package Materials Business Unit, Advanced Materials Div.
Phone: 81-3-3436-7865 
Facsimile: 81-3-3436-7827
E-mail: Tape_DN@smm-g.com