Overview
With the prospective increase in the world population and industrial development, "water" is regarded as a valuable resources (especially in industrial areas where sufficient water is hard to obtain). Therefore, it is necessary to revise the current way in which water that is used once is disposed of and to recycle the water as actively as possible. In actuality, more and more companies in various industries, especially the semiconductor industry, are making an effort to recycle their waste water. Water recycling is enabled, not when different kinds of waste water from different sources are gathered into one place and then treated, but only when individual contamination is removed from its source as cleanly as possible.
We can propose waste water recycling plans that will meet the needs of customers by using our high-performance water treatment technologies, such as N-Free, F-Free.
For details, browse this Web site :  Sumitomo Metal Mining Engineering Co.,Ltd.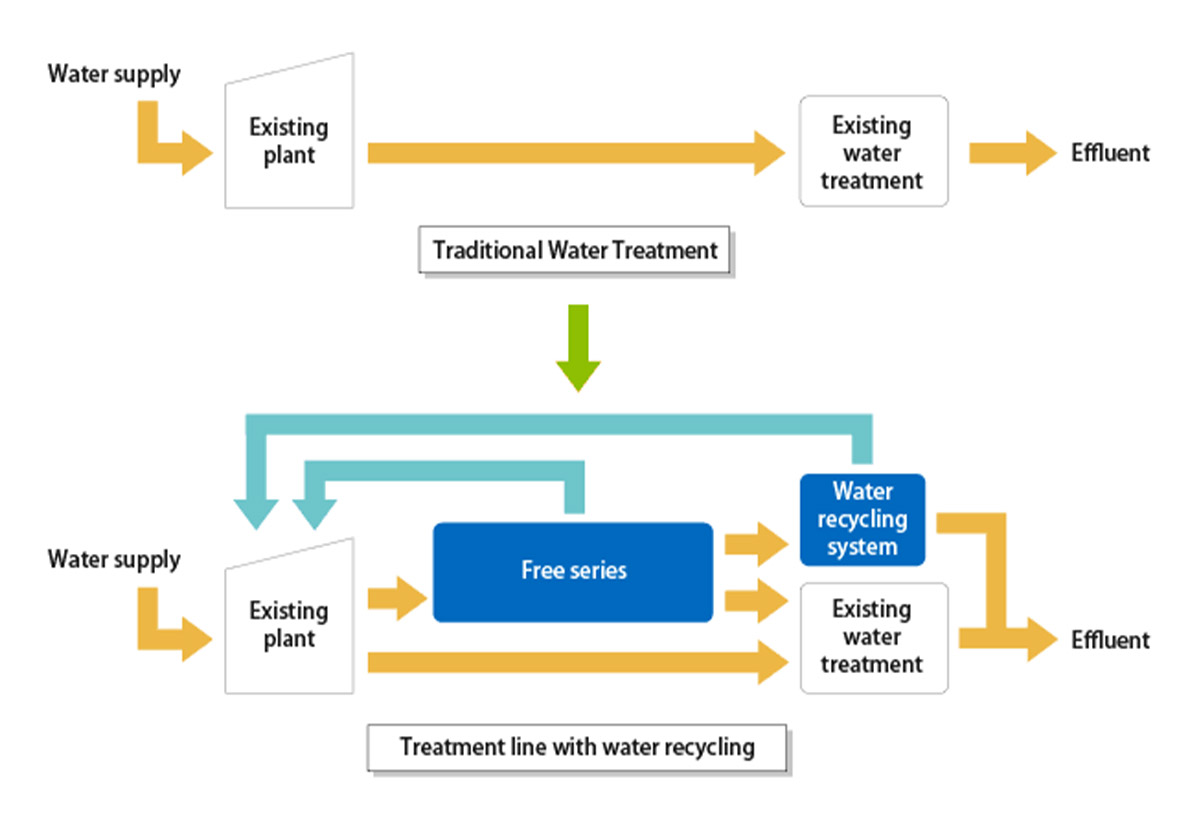 The above flow is only an example, and we are capable of dealing with various situations.
Contact
Sumitomo Metal Mining Engineering Co.,Ltd.
Phone: 81-3-5425-4433 
Facsimile: 81-3-5425-5727